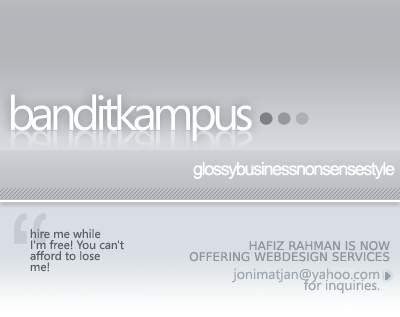 Wednesday, October 11, 2006
Rolling Star!
Takes so long to log into blogger, for some reason. For the past few weeks I've been working on a few projects, and school assignments(!). And it's been tiring, really. In a quick review, here's what I've been doing lately: webdesign, coding, homework, writing books, listening to YUI, reading.
I truly wish I could blog.
posted@10:31 AM